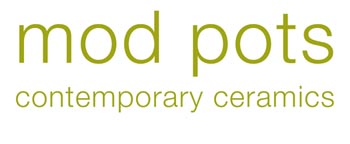 Modern, handmade ceramics, with just a touch of nostalgia.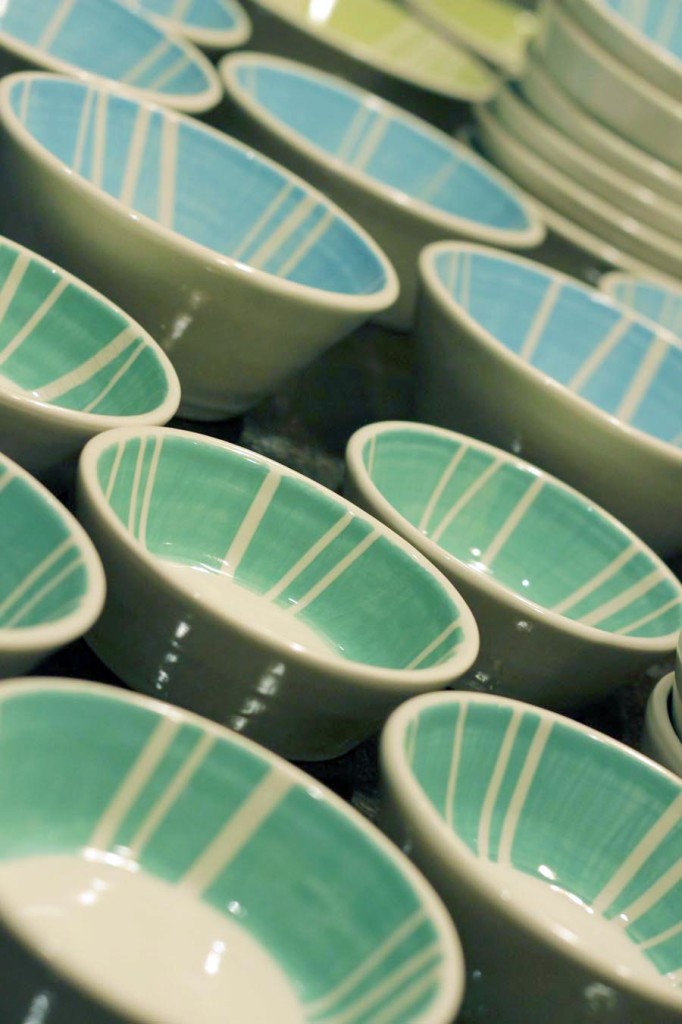 Culina Millcreek Tableware
I love working on custom orders because they get my creative juices flowing! Whether it's a small set of bowls for a gift,
or custom dinnerware for a restaurant, I'm up for the challenge! I'm happy to discuss your needs and work with you to design
the perfect pieces.
I designed this set of bowls for Culina Millcreek Restaurant, in Edmonton, Alberta. Visit Culina's website.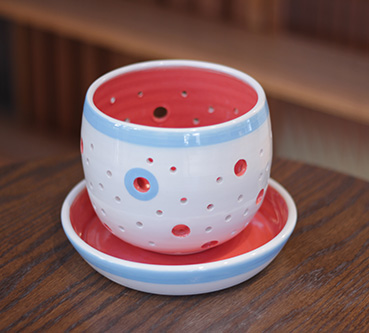 Orchid Pot
I had a request this past Christmas to create an orchid pot to be given as a Christmas present.
The small holes provide an airy atmosphere for the roots of the orchid, while the bigger holes allow
the orchid to send out some roots.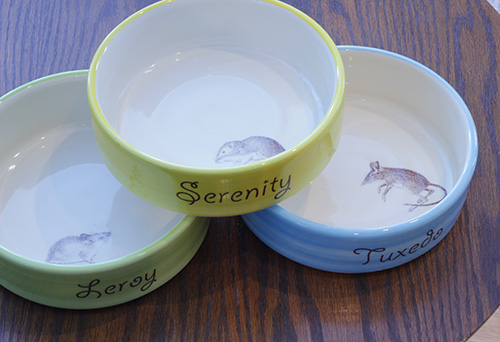 Kitty cat bowls
A good friend of mine was looking for a unique gift for his son and daughter-in-law. We settled on water bowls
for each of their three cats, and included a little mouse decal in the bottom of each bowl to drive the kitties crazy!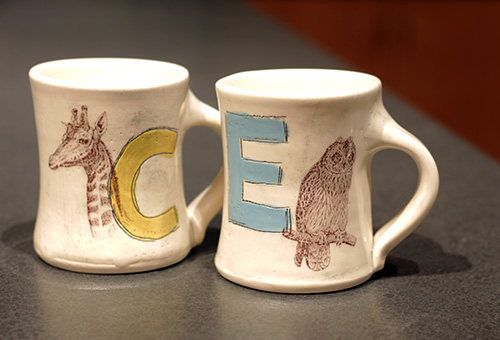 Personalized, child-sized mugs
A colleague approached me and asked if I could make some little mugs for a couple of her little friends.
Each mug bears the initial of the child, plus a decal of their favourite animal. Super cute!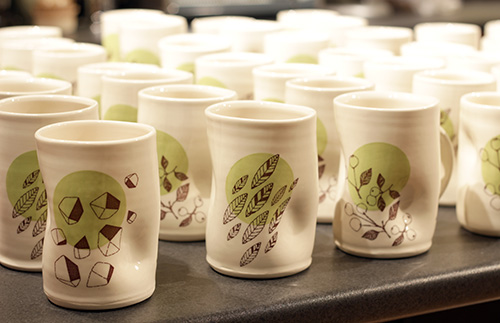 Custom mugs
I made this run of custom mugs for a local architecture firm to give as gifts to some of their clients.
The mugs are each stamped with the name of the firm, and have one of three decals
(designed by the firm's in-house designer) applied to them.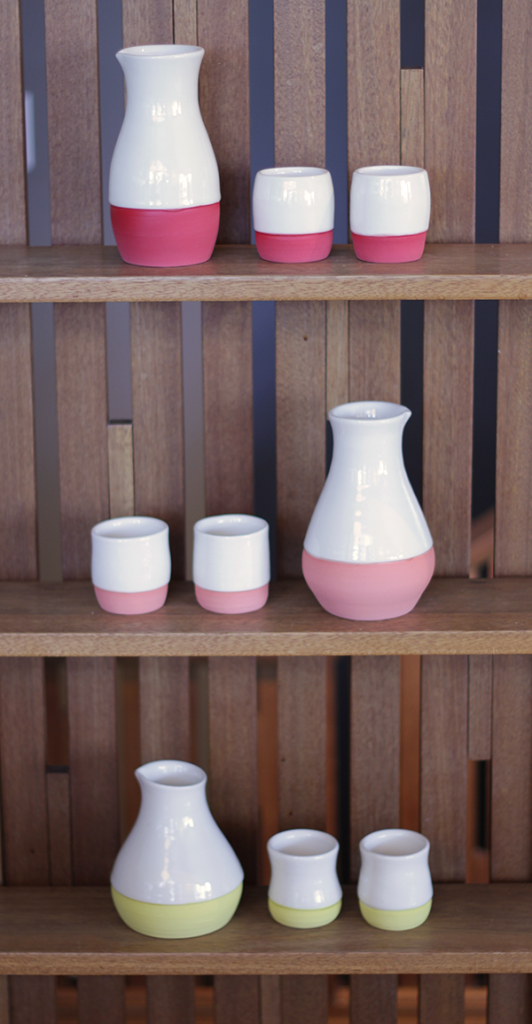 Sake!
For the second year, the Albert Craft Council partnered with the Edmonton Opera for their Art and the Opera Project.
Members of the Alberta Craft Council created work specifically for the Opera, and often following the themes of each production.
I created these three unique Sake Sets for the production of Madama Butterfly.
Delivery
Each piece is custom made to order and will be shipped 4 to 6 weeks after the order is received.
Handmade with love
All of my ceramics are handmade, so each piece has its own unique qualities... even if it's part of a set.
Materials
I create my ceramics using either white stoneware or porcelain. All of my glazes and underglazes are food safe.
Wholesale
Please contact me if you are interested in receiving our wholesale price list.