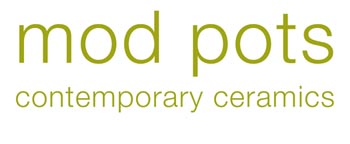 Modern, handmade ceramics, with just a touch of nostalgia.
Mod Pots at Medalta
Posted in
Uncategorized
- Written by admin on February 5, 2014
When I look back on 2013, one of the highlights was having my work exhibited at the Alberta Craft Council as part of their Potworks exhibit. It was such an honour to have my work shown alongside so many talented artists.
And now it's only February of 2014, and another highlight is already in motion because Potworks has hit the road and is currently showing at Medalta in Medicine Hat! Yes, that's right – Medalta! The show will be there until March 22 in the Yuill Gallery, when it will move once more to Red Deer College as part of their SummerScapes. Oh joy!
For information on the Medalta show visit their website: http://medalta.org/potworks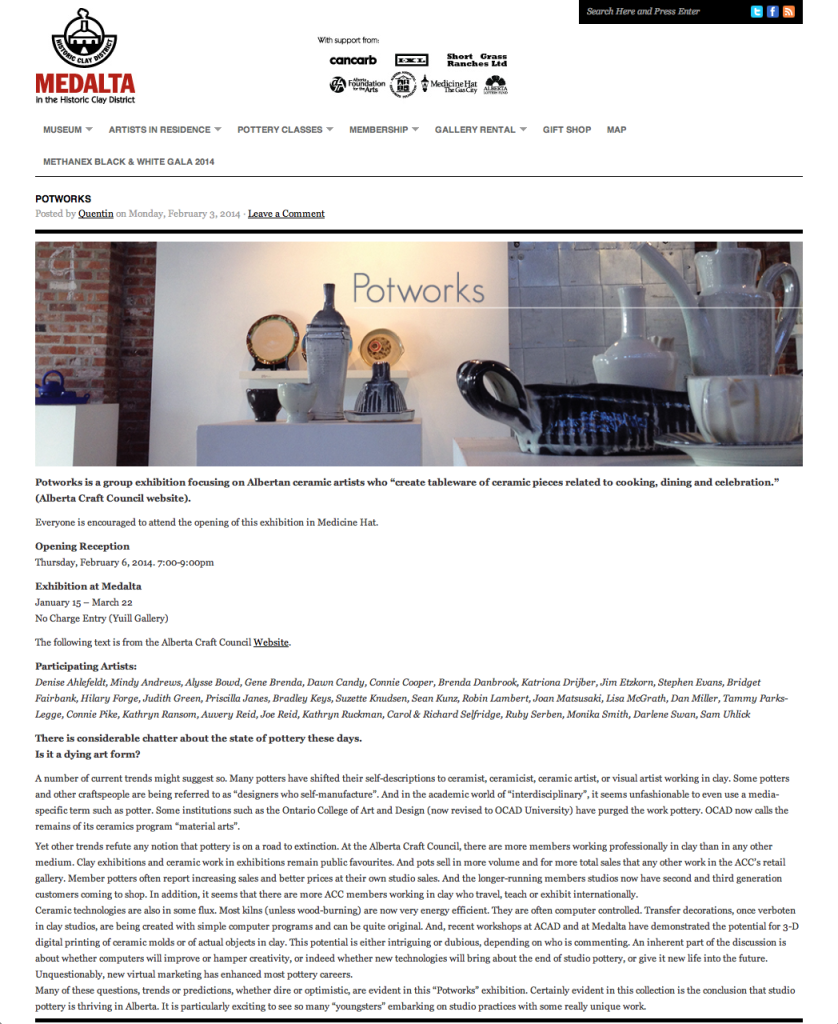 Leave a Comment
Delivery
Each piece is custom made to order and will be shipped 4 to 6 weeks after the order is received.
Handmade with love
All of my ceramics are handmade, so each piece has its own unique qualities... even if it's part of a set.
Materials
I create my ceramics using either white stoneware or porcelain. All of my glazes and underglazes are food safe.
Wholesale
Please contact me if you are interested in receiving our wholesale price list.