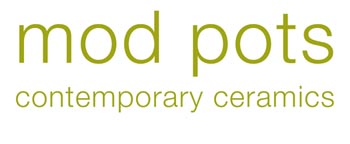 Modern, handmade ceramics, with just a touch of nostalgia.
Mod Pots are available at the following retail shops:
Alberta Craft Council ~ 10186-106 street, Edmonton, Alberta
Art Gallery of St. Albert Gallery Shop ~ 19 Perron Street, St. Albert, Alberta
Legislative Assembly of Alberta Gift Shop ~ Located in the Federal Building, on the east side of the 108 street plaza, just south of 99 avenue, Edmonton, Alberta
TIX On The Square Gift Shop ~ 9930-102 Avenue (in Churchill Square), Edmonton, Alberta
Barking Buffalo Cafe ~ 10842-124 street, Edmonton, Alberta
The Fibre Nook ~ 9864-63 Avenue, Edmonton, Alberta
Ottawa Art Gallery Gift Shop ~ 50 Mackenzie King Bridge, Ottawa, Ontario
Delivery
Each piece is custom made to order and will be shipped 4 to 6 weeks after the order is received.
Handmade with love
All of my ceramics are handmade, so each piece has its own unique qualities... even if it's part of a set.
Materials
I create my ceramics using either white stoneware or porcelain. All of my glazes and underglazes are food safe.
Wholesale
Please contact me if you are interested in receiving our wholesale price list.